Beautify Your Landscape with Natural Stone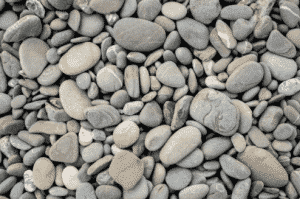 There are countless ways to enhance the look of your landscape, but the best design elements are attractive, functional, and easy to maintain. Natural stone checks all three boxes, and the long-term cost of stone spreading is much cheaper than most alternatives. When searching for ways to upgrade their landscape with natural stone, Manahawkin NJ residents turn to the pros at Leary's Landscaping.
Our crew has been in the landscaping industry for more than two decades. We can answer your questions about natural stone and stone spreading and help you determine if it is the best option for your outdoor space. Call 609-978-1392 to learn more.
When Is Natural Stone the Best Option?
Whether natural stone is right for your landscape really depends on two factors: your exterior design goals and what you hope to accomplish by using stone. If you want your landscape to convey natural beauty, stone spreading and natural stonework is a great option, since its earth-tone colors work cohesively with most landscape design elements.
Natural stone can be used to create a variety of features for your outdoor space, including:
Retaining walls. These beautiful and functional walls are perfect for gardens.
Pillars. Stone pillars can add extra height and visual interest to your landscape.
Natural stone boulders. Boulders can make beautiful landscaping accents.
Walkways and driveways. Different colors, sizes, and shapes of stones can make pathways in a variety of styles.
Fountains. Natural stone can be used to construct beautiful water features for your landscape.
Besides enhancing the look of your outdoor space, stone offers a number of functional benefits. It is commonly used to prevent weed growth, and is durable and easy to maintain.
How to Optimize the Look and Lifespan of Your Stone Driveway and Walkways
If you're like most homeowners, you want to minimize the amount of time you have to spend maintaining your property. Fortunately, there are easy ways to keep your stone driveways and walkways looking their best:
Although stone spreading is a great way to prevent weed growth, it's a good idea to apply a weed killer on occasion
Line the edges of your walkway or driveway with decorative stones, bricks, or pavers to keep the stones in place
Don't drive too fast on stone driveways, as this could dislodge the stones and possibly throw pieces into your yard
Choose Leary's Landscaping for Natural Stone, Manahawkin NJ
When searching for a landscaping company that offers natural stone, Manahawkin NJ dwellers turn to Leary's Landscaping for exceptional service quality and stunning results. Call 609-978-1392 to learn more.