What are the Benefits of Using Natural Stone for Landscaping?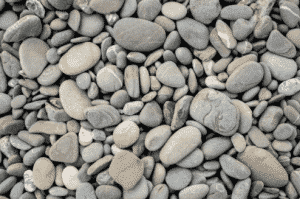 Your driveway, patio, and other hardscaping elements have a major impact on the overall aesthetic of your landscape. If you desire a natural look, stone spreading is an excellent option that is very easy to maintain and will work cohesively with most landscapes. When searching for a reliable hardscaping company that uses stone spreading and natural stone, LBI residents turn to Leary's Landscaping.
Our goal is to build lasting relationships with our clients through honesty and exceptional service quality. We have more than 20 years of experience transforming outdoor spaces. Call 609-978-1392 to speak with one of our hardscaping experts.
Why Use Natural Stone for Hardscaping?
The best exterior design elements are functional, attractive, and easy to maintain all at the same time. Natural stone is a durable material that works well for walkways, driveways, and other hardscaping adornments. After a professional installation, stone spreading is very easy to maintain and only requires a new layer every few years.
Natural stone is not prone to cracking like traditional concrete driveways, which is especially important in New Jersey due to freeze-thaw cycles. Stone's earth-toned colors allow it to blend well with almost any landscape, and it's more attractive than the "artificial look" created by plain concrete. With a wide variety of colors and sizes available, you have plenty of creative freedom when it comes to stone spreading.
Besides being stylish, durable, and easy to maintain, stone also serves functional purposes. It is often used for garden drainage, fountains, and to prevent weed growth.
How to Keep Your Stone Driveways & Walkways Looking Their Best
Natural stone tends to maintain its attractive aesthetic longer than concrete, which is one of the reasons for its growing popularity in hardscaping. Also, making repairs and changes to a concrete driveway or walkway is more involved than with stone spreading.
To keep your stone driveways and walkways looking their best, it's a good idea to apply weed killer on occasion. This will reinforce stone's natural ability to prevent weed growth.
You should also line the edges of your walkway or driveway with pavers, bricks, or decorative stones. This will keep your natural stone in place.
It's also a good idea to drive slowly on stone driveways. This will prevent stones from becoming dislodged and possibly being thrown into your yard.
Stone Spreading & Natural Stone| LBI | Leary's Landscaping
If you're ready to incorporate stone spreading into your landscape, contact Leary's Landscaping. Call 609-978-1392 to discuss your hardscaping goals with a professional contractor.