Durable and Beautiful Hardscaping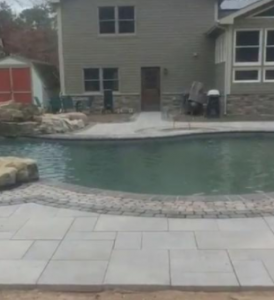 When many people think of hardscapes, they tend to envision plain, gray concrete, but hardscaping encompasses so much more. While plants and other "natural" landscaping elements are limited by the climate and soil composition, hardscape selections are abundant and can absolutely transform the look of your outdoor space. When searching for a reliable company for hardscaping, Beach Haven West residents turn to Leary's Landscaping for creative designs and exceptional craftsmanship and service quality.
Many hardscaping companies limit their options to different shades of concrete, but at Leary's Landscaping, we offer a wide variety of materials, colors, finishes, styles, and textures. To create a truly original design, we can incorporate fire pits, water fixtures, bricks, concrete pavers, stonework, and other design elements into your landscape.
Our goal is to beat your expectations and to make your dream outdoor oasis a reality. Call us today at 609-978-1392 to get started.
Creative Hardscaping Techniques That Will Transform Your Outdoor Space
Most hardscapers simply do not have the experience and design prowess to create patios, driveways, retaining walls, and other fixtures that are as stylish as they are functional. For more than 20 years, the pros at Leary's Landscaping have been at the forefront of landscape and hardscape design. We can use our experience to help you choose the perfect hardscaping elements for your outdoor space.
Besides creating stylish patios, driveways, and walkways, our team can also design decorative steps and retaining walls. We use various types of concrete as well as stonework and pavers to design a truly original outdoor space that complements your personal taste and works cohesively with the surrounding environment. We also offer stone spreading to create driveways and walkways that are easy to maintain and enhance the natural beauty of your landscape.
Choose Leary's Landscaping for Professional Hardscaping | Beach Haven West
A cohesive balance of natural elements and creative hardscaping is the perfect formula for helping your property reach its full aesthetic potential. The pros at Leary's Landscaping have the experience, knowledge, and equipment to transform your landscape into your personal outdoor getaway. Call us today at 609-978-1392 to request a free estimate.