Transform Your Landscape With a Custom Vinyl Fence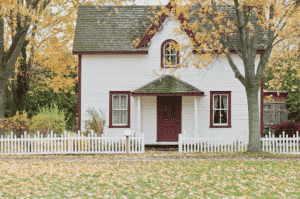 When a property needs fencing, homeowners usually have the option of choosing between a vinyl fence and a wood fence. While both materials have their advantages, vinyl fencing is more durable and requires less maintenance, which means that it will remain beautiful for longer than wood fencing. In addition, there are many attractive styles of vinyl fences that will enhance the natural beauty of your landscape. When in need of a durable and attractive vinyl fence, Manahawkin NJ residents trust in Leary's Landscaping for our highly trained team and expertise in exterior design.
We offer a variety of vinyl fence designs, and our team can help you find the perfect fit for your landscaping in Manahawkin NJ. Call 609-978-1392 today to learn more.
Why Choose Vinyl Fences Over Wood Fences?
Vinyl fences have various advantages over wood fences. Here are a few of the biggest reasons to install a vinyl fence:
Durability. Vinyl can withstand harsh weather conditions and temperature swings without warping or decaying, and isn't susceptible to pests like termites and fungus that target wood. Vinyl won't rot over time, and it also won't catch on fire.
Less maintenance. Vinyl doesn't need any maintenance, other than the occasional cleaning to remove surface dirt (rain can take care of that as well). On the other hand, wood needs to be cleaned, treated, and stained regularly, and will need to be replaced as it gets older.
More style options. Although wood offers a classic, rustic look that many homeowners are attracted to, vinyl is available in a greater variety of colors and styles to suit the look you are going for outside your home. Vinyl can even be made to look like wood, so you can have the look of real wood while enjoying the other advantages of vinyl.
Because of these advantages, vinyl does tend to be more expensive than wood fencing. This is important to consider if you need to fence a large area of property.
Transform Your Landscape With a Custom Fence | Manahawkin NJ
Now that you know the benefits of installing a vinyl fence, it's time to find a customized style that will match perfectly with your existing outdoor space. When in need of an attractive and durable fence, Manahawkin NJ residents turn to Leary's Landscaping for our vast experience in exterior design. Call 609-978-1392 to learn more.